"MAY I ENTER?"
by Koštana Banović
Brazil/Netherlands, 2010, 57 '
May I Enter? is a documentary essay in which the Afro-Brazilian religion Candomblé is researched and experientially evoked in a poetic and personal manner. Central themes throughout the film are experiences with the religion, its rituals, possession and the filmmaker's personal quest.
The filmmaker traveled to an island off the coast of Bahia, Brazil and became acquainted with the local Candomblé community. Intrigued by the spirit possession ceremonies during which gods descend to mingle with humans and join their ecstatic parties of drumming, singing and dancing, Banović was eager to learn more, about receiving and entering. However, every step toward Candomblé proliferated contradicting stories and a variety of ideas about what Candomblé is. Or was. Or ought to be.
Awards:
– Grand Prix Feature-Length Competition, ATIFF – Apricot Tree International Film Festival, Yerevan (AM) (2016)
– Award for the Category Photography, Festival de Cine de Granada, Los Angeles, USA (2010)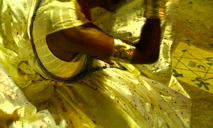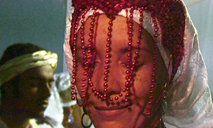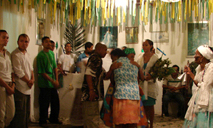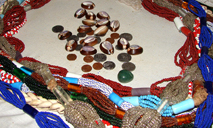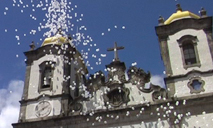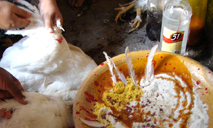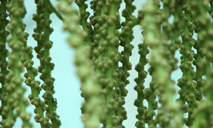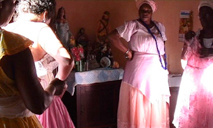 Director: Koštana Banović / Photography: Stef Tijdink, Koštana Banović / Additional camera: Temra Pavlović, Bernd Lichtenberg / Sound: Cees van der Knaap, Stefan Pavlović / Editing: Arturo Escalante Betancourt / Sound concept: Bart Jilesen / Sound design & mix: Ank van Essen-Schouten/ Co production: ZFAC Foundation / Production: artTrace
Supported by: Netherlands Fund for the Film, Culture Department of Utrecht Province, Stokroos Foundation, Prins Bernhard Cultural Fund
Festivals:
ATIEFF – Apricot Tree International Film Festival, Yerevan, Armenia, 2016
A Mostra Internacional de Cinema e Religião, São Paulo, Brazil, 2013
Etiuda&Anima International Film Festival, Krakow, Poland, 2012
Fox FeminaeFilm Festival, Zagreb, Croatia, 2011
Women's International Film Festival in Seoul (WIFF), South Korea, 2011
Pärnu Film Festival of Documentary&Anthropological Film, Estonia, 2011
Samsung Women's international Film Festival, Chennai, India, 2011
International Women Film Festival MISMEBINGA, Cameroon, 2011
International Film Festival South Africa, Durham, 2010
Noordelijk Filmfestival Leeuwarden, Netherlands, 2010
Netherlands Film Festival, Utrecht, 2010
Festival de Cine de Granada, Los Angeles, USA, 2010
Ethnocineca, Ethnographic&Documentary Film Festival, Austria, 2010
WorldFilm, Festival of Visual Culture, Tartu, Estonia, 2010
Screenings at other venues:
DKSG, Cultural and Art Center, Belgrade, Serbia 2017
Lala, Art and Music Center, Salvador da Bahia, Brazil, 2014
Sommerwerft Theater Festival, Frankfurt, Germany, 2014
Zuiderpershuis, Centre of World Culture Antwerp, Belgium, 2011
Tropen Museum, Amsterdam, Netherlands, 2011
Rasa, Centre of World Culture, Utrecht, Netherlands 2011
Afrika Museum, Berg en Dal, Netherlands, 2010
NAAM– National Archaeological Anthropological Memory Management, Curacao, 2010
Ateliers '89, Art Centre, Aruba 2010
SMART Project Space, Amsterdam, Netherlands 2010
more information about the film: http://www.kostanabanovic.com/mayienter.html